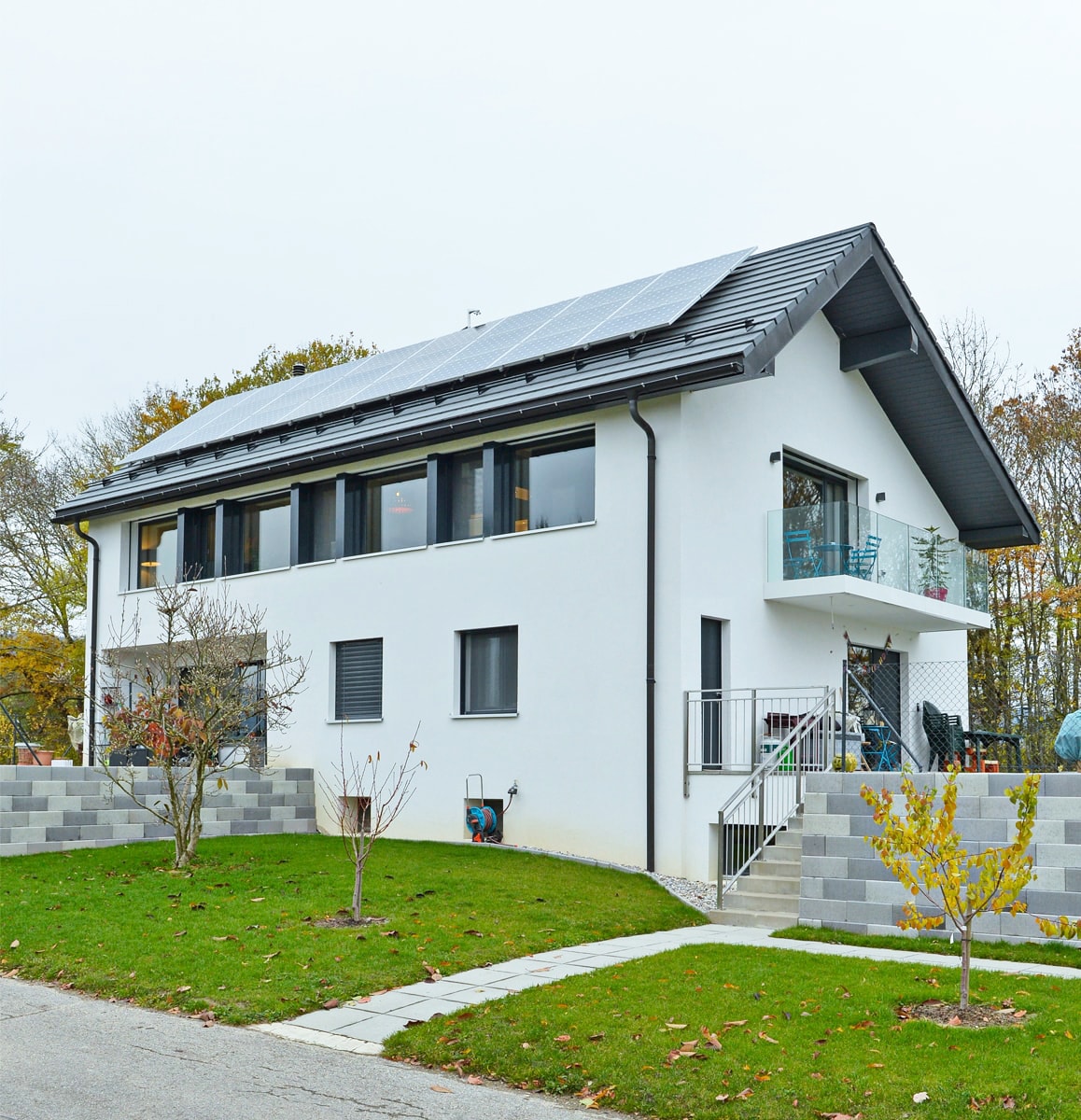 MIH7 is a transformation/elevation project of an individual house, in two apartments with an enlargement of the basement.
The new apartment was created by adding an additional story made of our frame panel structure on the existing brick walls of the house.
In order to guarantee a passive thermal resistance, we applied a thickness of 20cm of outdoor insulation on the existing brick walls.
The existing apartment is composed of a kitchen, a dining room, a living room, three doubles bedrooms, a bathroom and a toilet.
The new apartment includes an open kitchen on the dining an living room, a master bedroom with private bathroom, two double rooms and a bathroom.